This page was last updated on 12/13/2017
If you have any information about any of the dogs listed below, please contact the NESR hotline at (860) 546-6775.
---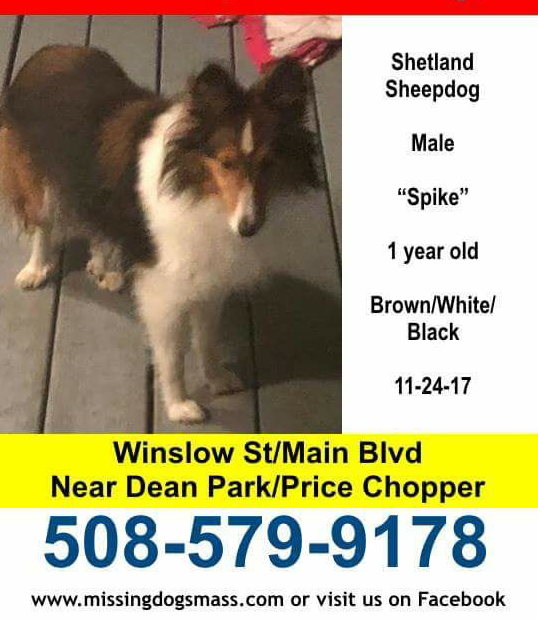 Spike
12/13/2017 Found, Home and Safe

Spike family is activily looking for him. Last seen near WinslowSt / Main Blvd near the Price Copper He is dark sable and white, young - 1 year old.
If you have seen Spike or know someone who may have seen him.
Please call - 508-579-9178.

---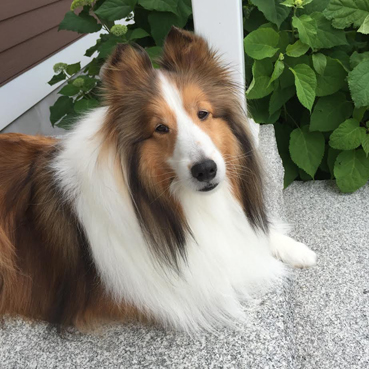 Jake
Missing in Fitzwilliam NH 4/05/2017
5/11/2017 Still Missing

Jake family is activily looking for him. Jake disappeared on March 5, 2017 in Fitzwilliam NH
He is sable and white, 6 years old and microchipped.
If you have seen Jake or know someone who may have seen him.
Please call Anna and RIchard Goettle - 603-585-3311.

---
Maggie
LOST in Charlestown, Rhode Island 4/03/2017
5/11/2017 Still Missing

If seen please call PLEASE CALL WITH INFORMATION: (845) 559-4561/4560 as soon as possible with nearest intersection or landmark
Do not chase
Last seen Eastst Beach Rrd and Moulton place. Charlestown RI
Sable & white (brown & white) 3 year old spayed female
REWARD
MICROCHIPPED

---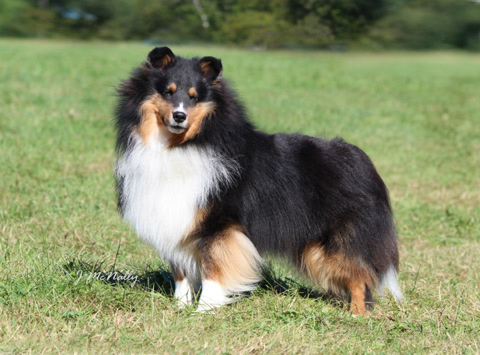 Gabe
Found and is home 4/22/2017

Missing. Last seen 4/20 on Rige View Dr. Patterson NY.
Gabe is a neutered male, about 23 lbs, and is microchipped. He may be skittish, so please do not chase.
Please call or text Eileen 8452168436, Olivia 8453372660, or Andrew 8452162909 if you may have seen him. Thank you!

---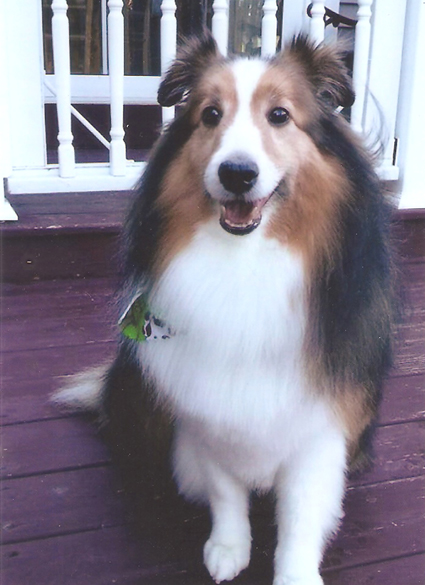 Shane
LOST in Laconia, NH 8/27/2016
On 3/11/17, the owners reported that they are still actively looking for Shane.
If seen please call 855-639-5678 as soon as possible
Note some landmark, cross streets, Street name & house number .....
Please do NOT chase; he is not from this area and we do not want to frighten him and cause him to run
Sable & white (brown & white) Nine year old
---
Selah

Found and is home 06/11/2016

A much loved 6 year old spayed female sable and white sheltie SELAH with brown collar and Natick dog tag 3015. Ran into the woods near the Natick Senior Citizens facility at 117 E Central St, Natick, MA.
If sighted, please do not chase or yell. She is friendly but may be very scared. Please call the following numbers if you sight her. 508-653-1212 to reach the Natick Animal Control Officer and owner Maurice McTigue 508-653-4345. (If Selah would come to you easily and you have the means to hold her by collar, and take her home without letting her escape, please do and call both of the numbers.) Your help is much appreciated. A picture will be posted this afternoon. THANK YOU!!!
You can also call Jan Bellaire Cornerstone Shelties breeder 207-426-8871 (Home) 207-649-1034 (cell)

---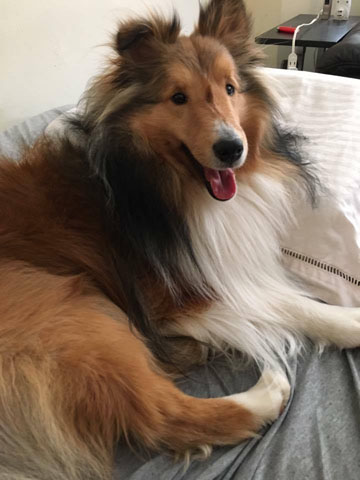 Rocky

Found and is home 04/24/2016
Last Seen Dorchester, MA 04/23/2016

This is Rocky – he went missing in Dorchester, MA on 4-23-16. If you see him please do not chase him, call the number below and note the nearest intersections or other information to key in on the location.
Phone number: 857-225-1776
There is a reward for the return of Rocky.

---
Claymore

Found and is home 03/01/2016
Last Seen Montgomery, MA 02/22/2016

This is Claymore – he went missing in Montgomery, MA on 2-22-16. He is approx.. 27 lbs and is Microchipped. He is was wearing a green collar & a black harness.
Please do not chase if seen contact one of the phone numbers below.
413-862-8095

---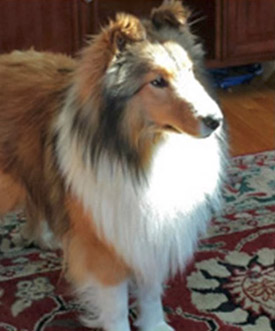 Travis

Last Seen in Littleton 3/13/15
Missing Boxborough, Ma 3/06/15
Travis slipped his Collar and escaped from his new owner. He is a brwon and white male .
Please do not chase if seen contact one of the phone numbers below.
508-572-5092

---
Riley

Washington Street in Plainville MA - STILL MISSING
SABLE (TAN) W/ WHITE CHEST & LEGS & BLACK TRIM
SHORT - ABOUT KNEE HIGH 32 lbs 17 months old

DO NOT CHASE
Riley was lost from DeWitt Animal Hospital on Washington Street in Plainville MA. While running south down RT 1 he was hit by a truck and may now be injured. He's a happy family dog but rather shy of strangers and is now scared & confused. PLEASE DON'T CHASE or approach if seen - call us immediately. Many people will often chase after a lost dog but this usually results with the dog running further away from shelters or food sources found while roaming the area.
Lost dogs need shelter from bad weather and hiding spots from predators. They seek small spaces under outdoor structures like decks or utility sheds. They sleep in empty doghouses and will investigate open garages and barns. They often wander around at night when it's quiet and less people are outside. They usually enter backyards while you're asleep, at work, or away on vacation. They investigate loose trash, eat birdseed, and steal food left for other animals. Resident dogs get agitated and bark more when a "strange" dog is nearby.
THINK YOU'VE SEEN RILEY? CALL US IMMEDIATELY! NEW or OLD SIGHTINGS are needed and greatly appreciated. We need the day, time, street, and nearest cross street, or exact location seen. CALL 24 HRS A DAY
PLEASE leave a message if we're unable to answer your call. If fliers and signs remain posted anywhere, RILEY is still missing.
508 942 9961 or 508 942 9972
---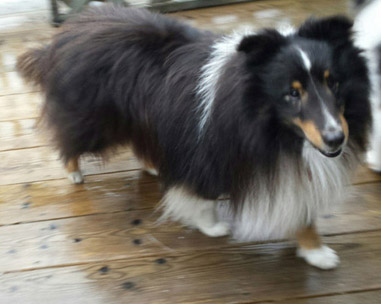 Ian

Found and home with his new Family 2/17/15
Missing Bradford Ma 2/14/15
Seen on 2/14 on Lincolnshire Drive
Ian slipped his harness and escaped from his new home. He was recently adopted from Maine Sheltie Rescue.
Please do not chase if seen contact one of the phone numbers below.
978-852-7218
207-653-6645