This page was last updated on 01/30/15
Please remember to submit an application to be considered. We will email you within 48 hours letting you know that your application has been received. If you don't get a notification, please contact us and we will send you an open application.
Once we have your application on file, if there is a dog on the web site that specifically interests you, let us know via email.
---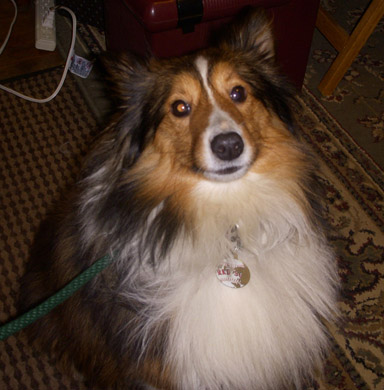 Riley

Hi my name is Riley, I am a 1 1/2 yr old sable male. I was attacked by a Pit bull 6 months ago and have healed up nicely. I do have some sensitive area's and will let you know if your too rough with me. I am a small 16 lb boy who is looking for a home with no little kids- no big dogs,and you must have a fenced in yard/area. NO electric fencing. I am still very puppyish- I do require a crate for feedings and when your away from the house. I will be ready for my new home this weekend, as I am being neutered this week.
---
Major

Hi my name is Major, I am a 7 yr old blue merle boy. I am very handsome, and am looking for a home with another Sheltie. I like older kids, and require a fenced in yard ( not electric). I am shy and like a schedule, I also am allowed on furniture and my favorite place is a recliner or your bed.
---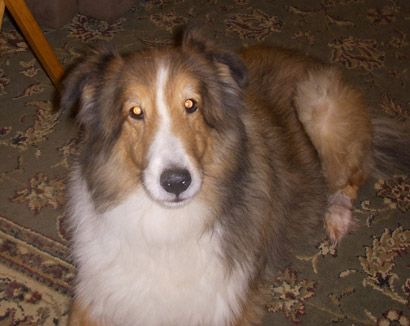 Tank

Hi my name is Tank, I am almost 10 yrs old. I am a sable and white male, I have a super nice temperament. I am OK with Kitties, but am a little afraid of other dogs. I am looking for a nice home, where I can follow you around and get lot's of love! I am housebroken and sleep anywhere you want me to. I have never lived in a house with a full flight of stairs , and at my age would prefer not to. I do go up and down 6 stairs to my fenced in yard with no problem. I was raised with an electric fence, and it worked well for me. When I want your attention, I will come over and lay my head on your lap, if you don't pay attention to me- I then will give you a little push on your leg, all this while I am wagging my tail.

Contact Sheltie Rescue
E-mail: nesr@charter.net - Hotline: (860) 546-6775