This page was last updated on 01/08/16
Please remember to submit an application to be considered. We will email you within 48 hours letting you know that your application has been received. If you don't get a notification, please contact us and we will send you an open application.
Once we have your application on file, if there is a dog on the web site that specifically interests you, let us know via email.
---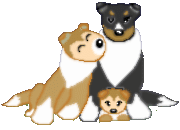 Picture Soon!

Hi my name is Rascal! I am a 6 yr. old sable and white boy. I am neutered and up to date on shots and heartworm cleared. I am looking for a new Mommy, I like everyone, but prefer woman. I do not like small children, they move way too fast for me. I am ok with kitties, and other Sheltie's but prefer to be the one and only. I require a home with a fenced in yard, or someone in a Condo where they require all dogs on leash. I was spoiled rotten in my previous home, which I loved! If you are interested in Rascal, please submit an application or if one is already on file send an emal to nesr@charter.net and let my foster mom know you're interested in meeting me!
---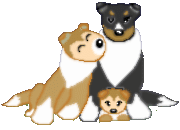 Picture Soon!

Hi my name is Chloe, I am a 6 ½ yr old sable merle female. I am friendly and like other dogs. I am not used to living with kitties, but if introduced correctly, it should be OK. I prefer a home with kids 8 and up. I am also used to a fenced in yard, and am looking for that type of home again. I am an active girl, so no low key life style for me.
---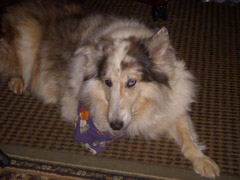 King

Hi my name is King- I am a 9 yr. old sable merle male, I have one blue eye and one brown one. I am told I am very handsome. I am good with kitties and other Sheltie's. I am neutered and up to date on everything. Older kids please, the young ones just move too fast and scare me
I am a very reserved fellow and would be great for someone who is not looking for an active Sheltie. I like to be near you and get lots of love.
---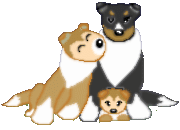 Picture Soon!

Hi my name is Boston, I am a 4 ½ yr old tri colored male. I am very friendly to everyone, but would not like to live with toddlers, 6 yrs and up would be great. I am not always friendly with other male dogs. I would be happiest in a home with a fenced in yard, and maybe someone who is home with me. I like to play ball, although sometimes, I like to watch you go and get it!
---
Jazz

Hi my name is Jazz- I am a super handsome 9 yr. old blue merle boy. I am fully updated and neutered. I am good with both cats and other Sheltie's.
I prefer to sit ON your feet and get praised for my beauty. I love treats and will sit and wait patiently for one! Of course I will not take my eyes off you until you give it to me!
Contact Sheltie Rescue
E-mail: nesr@charter.net - Hotline: (860) 546-6775